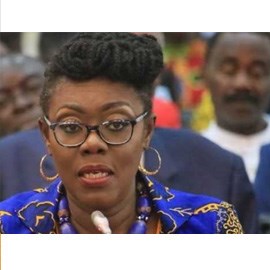 START:

December 4, 2016

DURATION:

2 weeks
events
Government To Revive "One Child One Computer Policy"
Mrs Ursula Owusu Ekuful, the Minister of Communications, has said government is revising the one child one computer policy to empower children with digital literacy to compete globally and contribute to national development.
She said: "We are a in a digital age and our children ought to be able to compete with other children anywhere and so we are re-visiting that policy in collaboration with the Ministry of Education so that we put the curriculum on the tablet and give it to every child to study with that tablet.''
The Communications Minister disclosed this in an interview with the Ghana News Agency on the sidelines of the 16th Graduation of the Accra Technical University.
She said it was important that every child in the country got access to the same kind of education no matter the location of the child in the country.
"It was heart-breaking to see that there are some students in this country who do not know what a computer looks like and happen to use clay fabricated computers to learn.'
She said government was considering a lot of initiatives in the ICT area, which would make children in every part of the country to get access to the same opportunities.
She said this could be done through technology hence enabling them to have the same curriculum and access to technological advances would aid their development.
"We are about to take joint memorandum to cabinet for its approval and then look for the financing to scale it up, and I think it is even possible for the products of these Technical Universities to assemble these equipment locally with support probably from the Infrastructural Fund and the private sector to roll out these devices to the children and the teachers across the country.
"It is a dream at the moment but we think it is an attainable vision and it is critical that we start swinging our minds from slate and chalk to electronic devices which is the way of the future." she said.
Source: GNA