START:

December 4, 2016

DURATION:

2 weeks
events
A Sports Group Supports the School
A sports SUPPORTING group by name INSPIRED BY SPORTS, from London UK made the presentation of the following items Spikes, Track suits?,
T-shirt, Hats training equipments, Books, etcerera at the school this morning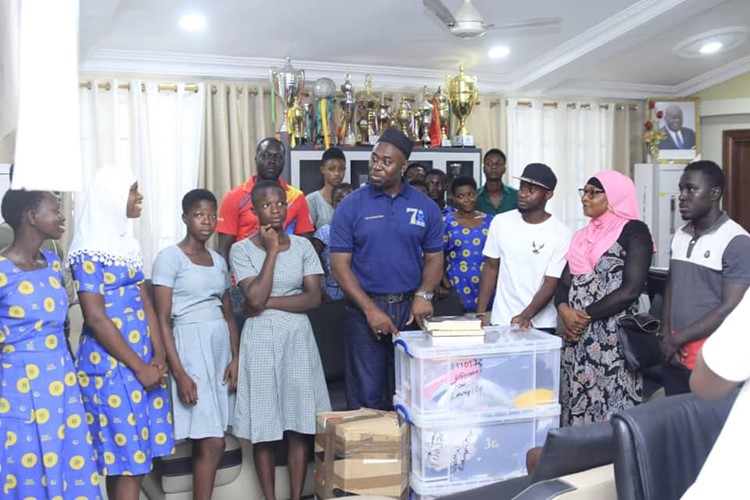 Their aim of giving these items as a gift to the school is to support and maintain the consistent VICTORY in the various areas of Sports discipline and
also to enhance the Academic performance of the student athelets.
On behalf of the school, the Headmaster Alhaji Abubakar Yakub Ahmad Bin received the items and thanked the group for their SUPPORTING gesture. He further assured them that the items will be evenly distributed to the athletes, for the aim of the group to be actualised.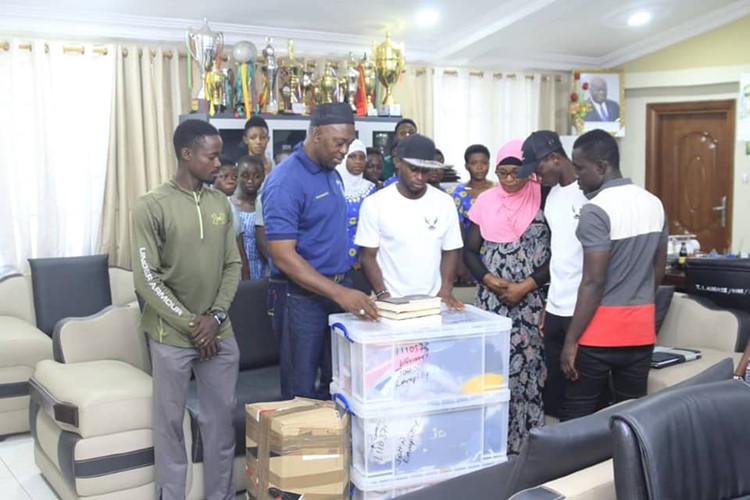 The presentation was done this morning at the Headmaster's Office.
In attendance were Mariam Ibrahim (a sports Madam), Owusu Edward Eddie Mario (a supporting old Student), Anyang Sanchez (a supporting Tutor) and a host of some Students
We are INSPIRED and THANKFUL for your excellent gesture INSPIRED BY SPORTS