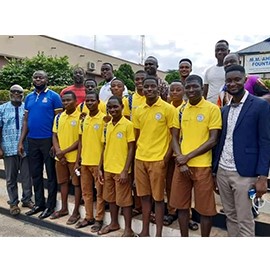 START:

December 4, 2016

DURATION:

2 weeks
events
NATIONAL SCIENCE AND MATHS QUIZ UPDATE
Attention Phobians.
Our School (T. I. Amass, Kumasi) has been drawn with Navrongo Senior High School and T. I. Amass, Potsin at the 1/8th Stage of this year's competition.
The contest will be held on Wednesday, 30th of September 2020.
The National Science and Maths Quiz NSMQ team set off to Accra on Monday, 21st of September 2020.
The Contingent are as follows
Trainers
-------------
Mr. Lawrence (High Priest) (Science Coordinator)
Mr. Mohammed Seiba (Mathematics Coordinator)
Mr. Isaac (Enyeb3t33)
Students
---------------
Phobians
Charles Boateng
Abdul Wahab Cide
Bright Attobrah
Osei Kuffour Marvin
There are 5 form two students who are also part of the Contingent.
One of our own, who participated in last year's competition and took us to the quarter finals in the person of Phobian Ishmael Kofi Mensah is also part of the team.
It is also important to note that, a Tutor in Economics at the school, Phobian Haruna Moomin popularly known as Obally presented 2 sets of the 70th anniversary T Shirts, each to all the members of the team.
All the Assistant Headmasters
Phobians
Sadique Boateng (Adminstration)
Ahmed Boampong (Domestic)
Benjamin Ampadu (Academic)
were present when they were leaving campus to Accra last Monday.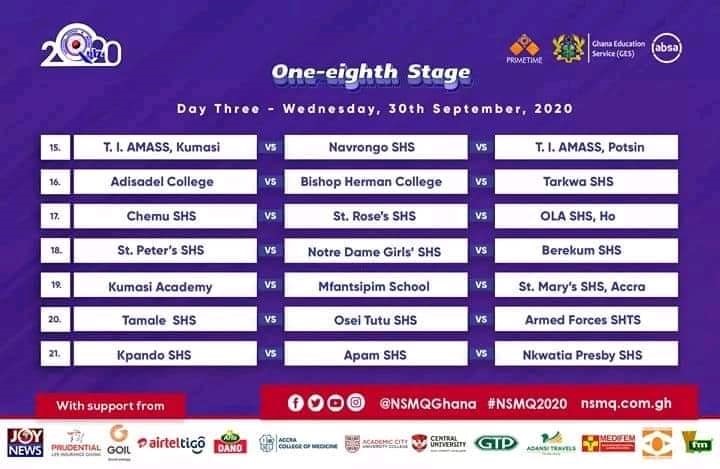 Also, the School Imam, Phobian Alhaj. Ishmail Sam prayed for more successes for the team in the competition.
We are very hopeful that this team will bring us a significant results as we work on building the NSMQ culture in our school. We wish them the very best of luck.
May God be with us all and bless our School. Hail the Real Amass, the Real Amass Phobia.