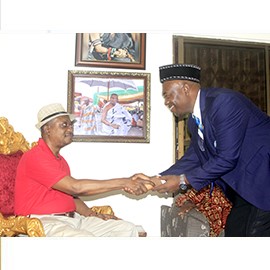 START:

December 4, 2016

DURATION:

2 weeks
events
AMASS To Launch It's 70TH Anniversary
T. I. Ahmadiyya Senior High School, Kumasi, has officially paid a courtesy call to their son and now the Bantamahene Nana Baffour Owusu Amankwatia VI.
The visit was primarily to inform him of the school's 70th anniversary and officially invite him to be the main Speaker for the anniversary launch which has been scheduled to take place on the 28th of August 2019.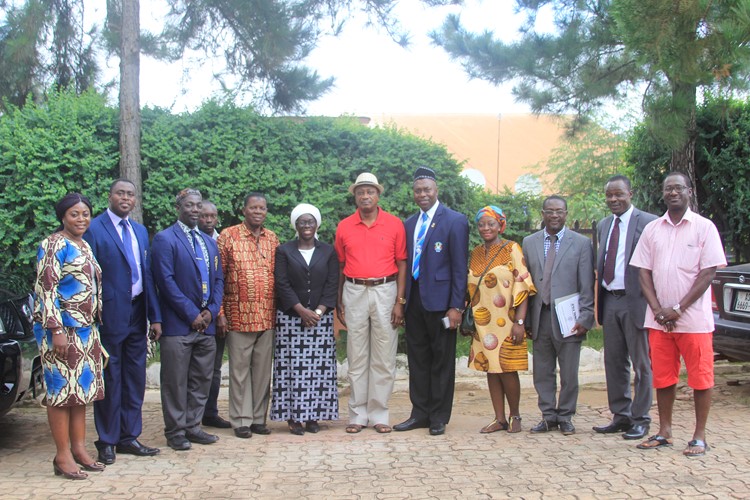 Nana Baffour Owusu Amankwatia VI who completed amass in 1977 A level received the contingent from the school and accepted to be the main Speaker for the launch.
The school was established in 30th January 1950 by the Ahmadiyya Muslim Mission in kumasi. The school will be celebrating it's 70th anniversary God willing next year.
As part of the preparations towards the event there is a need to formally launch the anniversary to prepare the grounds for the main program which will be held February next year.
The school since it's inception has produced responsible men and women who have contributed immensely towards the development of the nation and the world at Large.
We are therefore using this opportunity to invite all stakeholders expecially old Students to come and be part of the occasion.
The school's contingent included Mr Agyare Yusif a former Headmaster of the school, Alhaji Abubakar Yakub Ahmad Bin the current Headmaster of the school, Alhaji Nurudeen Boateng the Assistant Headmaster Administration, Mr Sadique Boateng Assistant Headmaster Domestic, Mr Benjamin Ampadu the Acting Assistant Headmaster Academics.
The others include, Mr Ahmed Boampong the senior House Master, Mrs Esi Gambrah Sampene the Senior House Mistress, Madam Mariam Gyasi a Private Legal Practitioner, Nyamekye Samuel a media laison Officer and Mavis Oforiwaa Amoako an Organiser of the Old Students Association Kumasi Branch.