Click on the admission list to check your Index and the corresponding number on the admission list.
Example: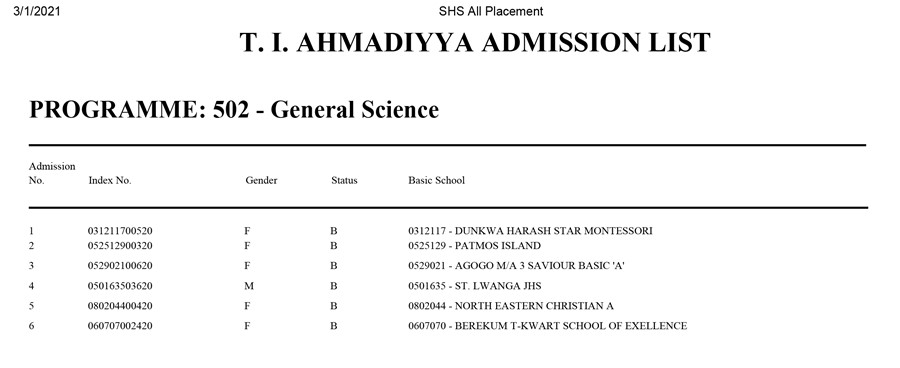 AGRICULTURE LIST BUSINESS LIST GENERAL ARTS LIST GENERAL SCIENCE LIST HOME ECONOMICS LIST VISUAL ARTS LIST
Follow the admission link below and fill the online admission form.
Wait for a text message from the school which will give you the date to visit and continue the registration process.
Download your personal record form and fill all relevant information.
Click to download your Personal Records Form
Click to download PROSPECTUS
GIRLS PROSPECTUS BOYS PROSPECTUS DAY PROSPECTUS